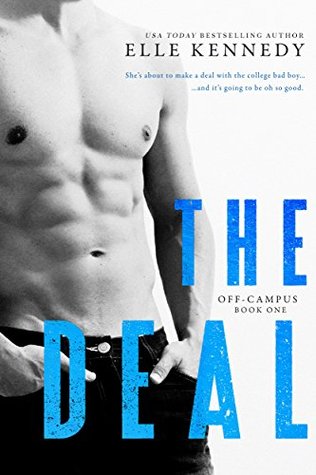 The Deal
By: Elle Kennedy
4 "Wellsy" Stars
Genre: NA Romance; College
Cliffhanger: No, but part of a series.
Price: $0.99 for Kindle
Wine in my Mug: Moonshine Margarita
Recommendation: Good read for a cheap price.
Sometimes I am in the mood for a light read. Something fun that doesn't make me have to invest too much in emotionally, and that is when I look in the New Adult genre lists for something to pass the time. I saw that this book was very highly rated and for under a buck, I was more than happy to to give it, and this author a try.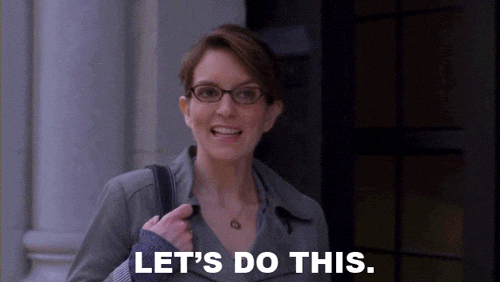 Let's just say, I wasn't disappointed. This was a story about a music student named Hannah. Hannah has a thing for Justin. Justin is a star football player at their college, but unfortunately doesn't know she exists. She crushes on him from afar, too afraid to let him know how she feels.
They share an Ethics & Philosophy class together where she is one of the very few people who is passing it. Who else is in that class? Why none other than Garrett Graham. Garrett is the captain of the hockey team and resident BMOC (Big Man On Campus). He is popular and has everything he could ever want…except a passing grade in that class.
He needs to raise up his grade and redo the mid-term or he can't play hockey, and needs help. He goes to the study groups but they aren't helping, but when he bumps into Hannah and sees her A+ grade on the mid-term, he begs for her help.
She has her plate full, juggling her job, classes, and practices for her duet in an upcoming musical event, and has no time to tutor him (even if she wanted to, and she doesn't). She has no problem telling him what she thinks of him and pushing him off, but he is undeterred. After a bit of minor stalking (texts and showing up at her work), he wears her down when they see each other at a party where her crush, Justin, is at. He finally sees how to get her to tutor him. Where offers of money, social status, and sex has failed, helping her get noticed by her crush gets her interested into tutoring him.
He strikes a deal with her, she tutors him to give his grade a much needed boost, and he helps her get the attention of her crush, and then that is where the fun begins.
I'm going to be totally honest here. This book isn't all that original, and these types of NA romances are a dime-a-dozen, but this book stands out among the rest by having some great, likable characters, excellent writing and dialogue, and laugh-out-loud moments. Especially the locker room scene…
Penises!
Sweet Jesus.
Penises everywhere.
Horror slams into me as I register what I'm seeing. Oh God. I've stumbled onto a penis convention. Big penises and small penises and fat penises and penis-shaped penises. It doesn't matter which direction I move my head because everywhere I look I see penises.
It was very entertaining and I can't wait to read the next one!