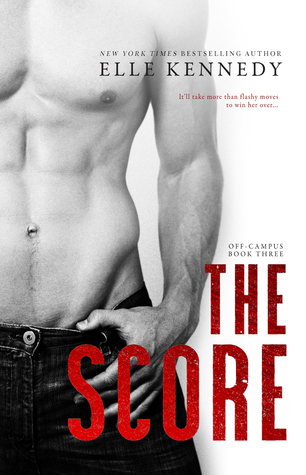 The Score
By: Elle Kennedy
4 ½ "Winston" Stars
Genre: NA Romance; College
Cliffhanger: No, but it is part of a series.
Price: $4.99 for Kindle
Wine in my Mug: Kung Fu Girl Riesling
Recommendation: IT'S DEAN!!!! READ IT!
The moment I was waiting for has arrived. Dean's book released and I was all over it like a fat kid eating cake.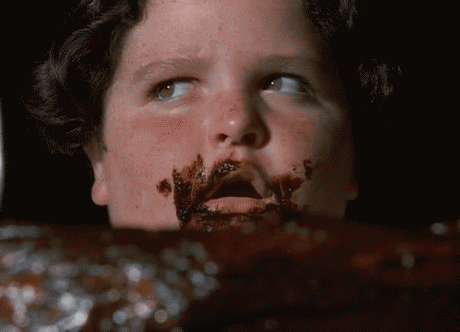 He had some awesome lines in the last two books of the Off-Campus series and I was super excited to read a story that devoted itself entirely to him. I wanted inside his delightfully sinful mind, and I am pleased to say I was not disappointed.
This book is about Hannah's best friend/roommate Allie. She just broke up with her boyfriend Sean, who she had been dating (off and on) since freshman year. They had a huge fight and it made her realize that, in the long run, their relationship wouldn't last. They want different things, and she doesn't want to sacrifice her dreams to continue on with their relationship after graduation.
Sean wants her back. He relentlessly texts and calls her, pleading her to try and work it out between them, but she sticks to her guns. When he leaves a message on her phone telling her that he will meet her back at her dorm so they can "talk", she calls Hannah hoping that she could stay at the guys' place to avoid seeing him. Garrett and Logan are out of town, so Garrett offers his room to Allie for the weekend. She takes him up on that and rushes over with her bag packed only to interrupt Dean, face deep in the beginnings of a threesome on the couch.
He kicks the girls out and lets Allie in, where they proceed to smoke pot, drink tequila and watch the most boring movie that Netflix has to offer. She turns down multiple offers of sex from Dean, only to fold like a cheap tent when they got drunk.
I won't go into any more detail about the book because it's too good to spoil. This one has to be my favorite of them all and it is all due to the outstanding characters that Ms. Kennedy has created. Allie was the perfect match for Dean. She knew what she wanted, accepted nothing less, and had a freaky side that tamed the man-whore. I loved the banter between the two characters (Allie and Dean) not to mention the guys interacting and texting each other.
There is one scene that had me laughing out loud like a crazy person, only to have to read it to my husband with tears in eyes. I will only say this, it involves Dean, a bubble bath, and Winston. Poor guy will never live that down as long as he lives!!!
My advice to you? READ IT! READ IT RIGHT NOW!!!!