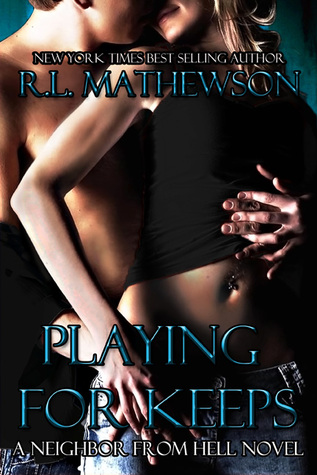 Playing For Keeps

By: R. L. Mathewson
4  "Little Grasshopper" Stars
Genre: Contemporary Romance; Humor
Cliffhanger: No, but part of a series.
Price: FREE on Kindle
Wine in my Mug: St. Michaels Gollywobbler White
Recommendation: Read it if you like light romances with humor.
Playing for Keeps is a freebie on Amazon, and since it had high reviews, I decided to check it out. This story is about a woman named Haley, who has a neighbor from hell. Over the past five years since he had moved into the home next door, she has had to put up with his loud parties, scorned women showing up at his door at all hours, her home being paint-balled and windows broken, not to mention him "borrowing" her supplies at work. They are fellow teachers at a prestigious high school, and when she sees him one day pulling up her tulips, she had enough.
After a brief confrontation that ended with them being trapped in her home, due to disturbing a beehive, they spend a rather enjoyable afternoon together eating and watching baseball, making Haley rethink her opinion of her neighbor, Jason. Thus a close friendship is born.
This is a friendship-to-lovers story that is full of unique characters, humorous situations/dialogue, and entertaining plot that is well written and had me laughing almost the whole way through.
Haley took a deep breath and said, "I'm gay."

"You're gay?" the obnoxious guy who'd been sniffing around her and bugging the heck out of her in line for the past ten minutes repeated. "Are you sure?"

"Yes I'm sure."

He looked thoughtful for a moment. "Well, do you think the two of you would want to…"

"No."

"She said no," Jason said as he cut in line and threw his arm around her shoulders in that lazy way of his.

"Hey I thought you said you were gay!" the man said accusingly.

Without missing a beat Jason said, "She is. I'm just her bitch."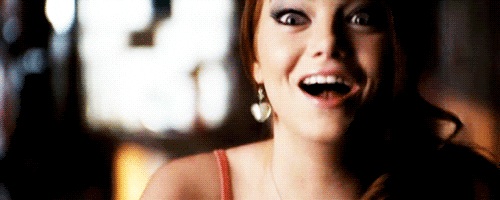 Jason had many parts in this book where he had me in stitches. He was an easy guy to fall in "book love" with, due to his charm, humor, and antics. He also had this obsessive love affair with food (a Bradford male trait), that had me smiling when he would go nuts over baked goods that Haley made. The way the man put away food made me think he was 400+ pounds, but it was cute how he would be ready to fight over a platter of cookies.
"Hey, those look good! Can I have one?" a man she'd seen hundreds of times around Jason's house asked, reaching out to take one.
"Back the fuck off! She brought them for me, you bastard!" Jason snapped."
There is truth to the saying "The way to a man's heart is through his stomach". I've told this to many of my nieces that their beauty may initially attract a man, but cooking well for him makes you wife material. I was backed up by my husband chiming "Amen" in the background, as I was teaching my niece how to make the perfect shrimp gumbo. My secret? I use bacon grease in place of butter for my roux.
This was a good read for me, and I will definitely read more of this series in the future.