A Hunger Like No Other
By: Kresley Cole
4 ½ "Fall In Love With My Abductor" Stars
Genre: Paranormal Romance
Cliffhanger: No, but part of a series.
Price: $6.99 for Kindle
Quick Thoughts: Paranormal done well.
I was in the mood for something paranormal and saw this author pop up a lot. This is an established series and has a large following and high ratings, so I decided to give it a try.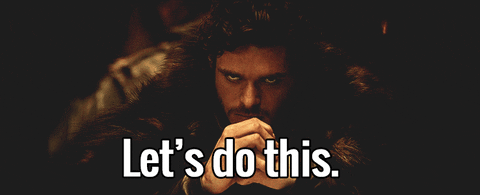 This story begins us with a Lycan named Lachlan. He has spent the past century and a half being burned over and over again in a chamber underneath the city of Paris. He was put there by vampires and he can't get free from his chains, and his regenerative powers won't let him die. After so long, he is crazed so when his "Instinct" tells him that his long-awaited mate is near, he breaks our of his prison (leaving a leg behind) and sets out to search for her in the city above.
The mate in question, a half-vampire/half-valkyrie named Emma, is a shy timid girl, who is in Paris in search of clues to find her father. She is strolling the street at night when she sees Lachlan barreling towards her, and she immediately takes off running. She isn't a fighter like her Valkyrie aunts and tries to get away from him, but he catches her and makes her take him back to where she is staying.
He is still suffering mentally from his torture, so when he realizes that his mate is a vampire…let's just say he doesn't take it well. He hates all vampires, and wants them all dead, but because she is his mate, she is like the other half of his soul, so he is battles these warring emotions. Meanwhile, Emma doesn't see him in that way. Mates, are a Lycan thing, and since she is "other" she doesn't have that compulsion like him, and on;y wants to get away from him.
This was a real interesting story, and while I initially didn't care for Emma because she was such a weak character, I started to like her more after watching her grow and start to stand up for herself. This book does contain some triggers, so if you are sensitive to dubious consent, kidnapping, and super possessive males, maybe you should sit this one out. I, on the other hand, love my alpha male books, and if you throw in in a Scottish brogue…
This author writes very well, and introduced some really interesting characters in this book that I can't wait to see get there own book. Especially NÏx. She is just the right amount of crazy.