Loving Nicole
By: Jordan Marie
4 "Wedding Fail" Stars
Genre: MC Romance
Cliffhanger: No, but part of a series.
Price: $2.99 for Kindle; FREE for Kindle Unlimited
Quick Thoughts: Why Dragon Why?!
Ever since Saving Dancer I have been awaiting Bull's story. He was such a loyal sweetheart and I wanted to see him get his HEA. However, due to the events that happened int he last few books, he is a changed man. After the attack in Saving Dancer, he has been going through some things. Once used for his pain, he now is addicted to pain medication and gets them from a shady nurse who is also a Club-Whore-In-Training.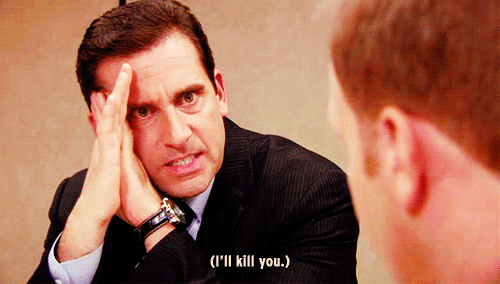 Nicole is planning a wedding with a baby on the way. She is also keeping a big secret from Dragon. She doesn't confide in him because it isn't her secret to share, it is Dani's. She is torn between betraying either her best friend, or the love of her life and it is making her feel very conflicted. When Dani's past catches back up to her, she makes the decision to leave town in an effort to spare Nicole from danger, and protect her.
Dragon knows that Nicole is keeping something from him and has a hunch that it is linked with the recent trouble that the club is now facing. He has been burned by someone he trusted before and knows that if Nicole betrays him, he won't be able to get past it.
As the wedding day gets closer, Crusher makes a fateful decision to go against Dragon's orders to save Dani, both men doing what they think is in the best interest of the woman they care about and the consequences were extreme.
This book was pretty good, the action and intrigue paced well, so I didn't become bored, and I enjoyed once again reading about Nicole's and Dragon's relationship even though in some parts I wanted to slap the crap out of them. Excellent free read on Kindle Unlimited and this series is definitely one I will continue to follow.