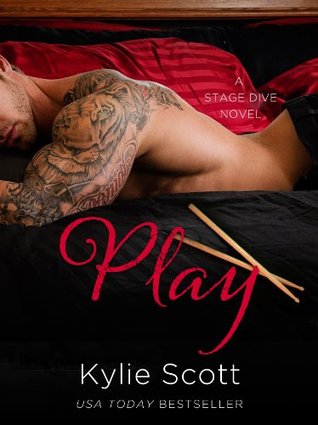 Play
By: Kylie Scott
5 "Pumpkin" Stars
Genre: Rock and Roll Romance
Cliffhanger: No.
Price: $4.99 for Kindle
Quick Thoughts: Why did I wait so long to read this book?
When I first was introduced to Mal Ericson in Lick, I was like: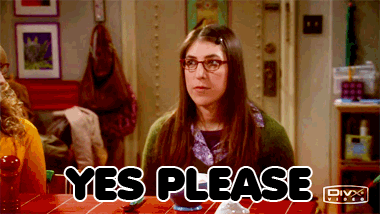 Which was quickly followed up with a…
…when I realized he did indeed have his own book and it was already released. I was more than ready to dive in another Stage Dive novel but then I was side-tracked by life, and so when it was time to pick back up my Kindle…I kind of forgot about this series in lieu of more darker reads that I had already bought and was ready to be read. It was only when I was browsing this blog to see how it was shaping up that I remembered this series and my love for the crazy, and inappropriate drummer and I immediately was like:
How could I forget about Mal? He deserves someone more loyal than me I guess, so it was with much excitement, that I one-clicked this book and got right down to business.
I was SO NOT disappointed. Sometimes in books, the side characters that you love tend to fizzle when they get there own book, but I am happy to inform you that this didn't happen with Mal. Play kept the magic alive.
"How about her?" Ben pointed to a sleek blonde who smiled and preened in response. "I bet she'd like to meet you."

"Ooh, she's shiny."

"Why don't you go ask her what her name is?" suggested Ben, patting him on the back.

"Do I need to know her name?"

"I've heard it helps."

"Maybe for you," Mal scoffed. "I just call out my own name during sex."
This book is about Mal, who is in desperate need to clean up his image. He figures what is best to do that than find a "good girl" and have her pretend to be his girlfriend for awhile. Anne, the h in this story, is having some problems of her own. She is short on cash and her roommate just ditched her, leaving her to try and figure out how she is going to pay the rent, make ends meet, and keep her little sister in college. Her next-door neighbor, seeing her upset, invites her to a party to get her mind off of it, albeit temporarily, and though she rather not be around people at the moment, she goes anyway.
When she arrives she has a major freak out when she realizes that this was no ordinary house party, but a party that included members of her favorite rock band. She meets Mal, who drunkenly declares his love for her and that they are now boyfriend/girlfriend. (Rather cute actually) What happens next is Mal hiring her to be the girlfriend he needs to clean up his image, and moves in with her, but their relationship is strictly platonic.
"We're not having sex, we're just sleeping together. The whole plan will totally collapse if we start having sex. What I need is a respectable long-term-looking relationship. We start fucking and you'll be all 'Oh Mal, I never dreamed such ecstasy was possible. I cannot live without you! Fuck me, Mal. Pleeeeease.'"

What happens next is AWESOME! There are so many highlighted passages and quotes in this book on my Kindle, it is pretty much the entire book. I have an intense urge to kick my own ass for waiting so long to read this book and it is definitely going on my list of books I would DEFINITELY read again. If you like rock and roll books, quirky characters, great banter, and a good story, PICK THIS BOOK UP! You won't regret it.