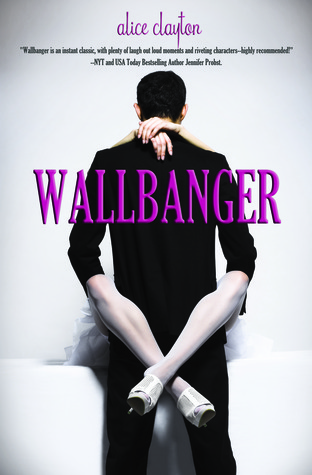 Wallbanger
By: Alice Clayton
4 "Thin Walls" Stars
Genre: Contemporary Romance; Humor
Cliffhanger: No.
Price: $7.99 for Kindle
Quick Thoughts: Funny light read.
I picked this book up at my library a few days ago when I took my daughter to find a book. The cover looked promising, the title titillating, and I was in the mood for a light, fun read and this seemed like a sure bet.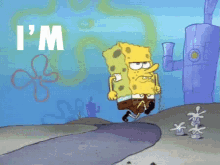 Wallbanger is a story about two neighbors with very thin walls. Caroline took over her boss's old apartment and it wasn't before too long that she met her next door neighbor through his hilarious conquests in his bedroom that shared a wall with her own. Between a woman that meows, another that giggles during sex, and one that liked to be spanked, she is kept up at night with due to his sex-ploits.
"The girl next door was meowing. What in the world was my neighbor packing to make that happen?"
Her cat is also less than amused, and one night she has enough and goes over there to confront him.
"Now you listen here, mister," I said, trying for a more adult tone. "I'm not going to spend every night listening to you try to crash you girl's head through my wall with the force of your dick alone!"
I feel her pain, really I do. I have spent almost the entirety of my adult life living in a apartment, so I have had my share of noisy neighbors. The one who currently lives above me smokes the worst quality weed, yells at his girlfriend, and then has fifteen-second sex every night. I'm kinda sad about his stamina, honestly. I even thought of putting together a pamphlet with helpful hints to improve his "stroke".
Caroline and Simon, once they meet each other again at her boss's house party, decide to squash their animosity towards each other, and a friendship blooms. A friendship that involves movies, music, and baked goods. Simon is a baked good whore.
"I tend to lose control when pie crust is involved."
I LOVED this book. It was as funny as Playing for Keeps, if not funnier. What can I say? I love a h that knows her way around a kitchen and a man who can appreciate a good meal. They were adorable together, the writing was solid, and the banter kept me laughing and thoroughly entertained. Good job Ms. Clayton, I shall check out more of your work soon!