Trusting Bull
By: Jordan Marie
4 "Grab The BULL By His Horns" Stars
Genre: MC Romance
Cliffhanger: No, but part of a series.
Price: $0.99 for Kindle; Free on Kindle Unlimited
Quick Thoughts: No glove. No love.
Ever since Saving Dancer I have been awaiting Bull's story. He was such a loyal sweetheart and I wanted to see him get his HEA. However, due to the events that happened in the last few books, he is now a changed man. After the attack in Saving Dancer, he has been going through some things. Once used for his pain, he now is addicted to pain medication and gets them from a shady nurse who is also a Club-Whore-In-Training.
He meets the h, in one of the more worst ways possible. He goes into the ER because he has been having "issues" and is informed by Dr. Skye Walker that he is the unfortunate owner of an STD.
"You have gonorrhea, Mr. Kane."
He gets lippy with the good doctor, not believing that he has an STD because he "always wrap his shit up" and asks for another doctor that "knows what the fuck they are doing around here".
Skye isn't having none of that. She is going through a perfect storm of being tired, and PMS-ing,  so having to deal with Bull is the last thing she wants to do today. That girl then let's him have it! LOL
""I do know what I'm doing. I absolutely know, Mr. Kane. The fact that you've had sex with someone who has gonorrhea, upped your chances of getting the disease. Now if you did in fact wrap it up, then possibly you didn't when you gave or received oral sex. Perhaps you had one night of drunken sex and forgot to wrap your shit up, as you so colorfully stated. I do not know how or with whom you transmitted the disease. What I do know is that you have, in fact, contracted gonorrhea, or more commonly referred to as the clap, if that helps. So what's going to happen, Mr. Kane, is simple. You can keep a civil tongue in that pretty boy head of yours when speaking to me and be thankful that you do just have gonorrhea, or you can leave. Now, I will warn you, should you choose to leave, that foul discharge that you've kept hidden that keeps leaking out of your penis, will only get worse. That burning sensation you have when you urinate, will only increase. Those swollen glands along your neck, will only get worse. What I suggest you do instead, Mr. Kane, is man up.""
That is MY kind of strong female character. She doesn't take his shit and I LOVE it. Combine that with her being smart and having a great job…I think I fell in love with her a little…and so did Bull. He hits on her and she points out that she is his doctor and that he has an STD, but he still comes on to her. More funny stuff ensues and she gives him a prescription, tells him to follow up with his primary physician and runs out of there, her shift now completed.
They meet again a week later by her car. She finds him super attractive but his man-whore, bad boy, and burnt dick combination keeps her from letting her thoughts carry her logic away. He pursues her hard, not wanting to take her no for an answer until she once again lets the mic drop, and kept it real.
""Tell me why you won't go out with me and I'll let you go." "I think I've already made that clear, but since those other one thousand reasons haven't penetrated, how about the fact that I got your toxicology reports back, and I know about the drugs that you have in your system? Or how about the fact that your eyes are dilated right now? So, even if I am… were attracted to you, you would never be someone I would date. I have my health, my career and my son to think about. I can't afford to make bad decisions, like dating someone who could potentially put my health, career or child in jeopardy. You, Mr. Kane, are a walking poster boy for bad dating decisions. Now, if you'll excuse me, I'm going home to my son.""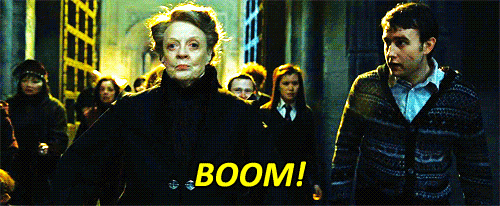 Did I already say how much I LOVE this girl? She has her PRIORITIES straight! And her brand of honest-yet-tough love was just the thing that Bull needed to take a good look at himself and get his life in order. Three months pass by, he sobers up and with a clean bill of health, he goes back to the hospital to find the "Doc". He sees her again eating lunch at a picnic table and joins her, sharing with her a superior lunch and documentation that he has been clean for three months. He wants her to see that he has changed and wants to be her friend. She accepts and what follows is an interesting tale of redemption, stalking, alpha males, and a woman that knows what she wants and accepts nothing less.
This book was far better than Dancer and Crusher's stories. Dancer made he want to gut him with a spork most of his book, and in Crusher's…let's just say I still won't be joining the Dani Fan Club any time soon. If you are a fan of a good MC story and follow this series, this one isn't one to pass up.