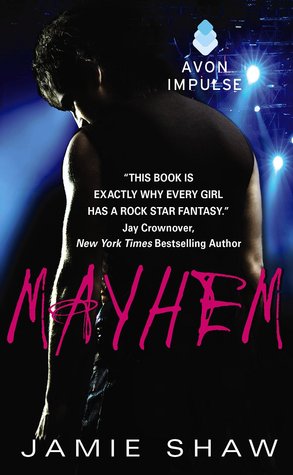 Mayhem
By: Jamie Shaw
1  "Super Repetitive" Stars
Genre: Contemporary Romance; Rock and Roll; Boring
Cliffhanger: No.
Price: $2.99 for Kindle
Quick Thoughts: Can I get a refund?
I was in the mood for another rocker-type book, but instead picking up another Stage Dive novel, I decided to give another author a try. This book has high reviews on GoodReads and the description seemed promising, so I decided to give this one a try.
Mayhem sounds like it would be a crazy ride. The title alone had me excited, but what I read should have been titled "Wash, Rinse, Repeat". This book was so repetitive I almost DNF'd it about 50% through, but since I bought it, I powered through in hopes that it would get better…or at least more interesting.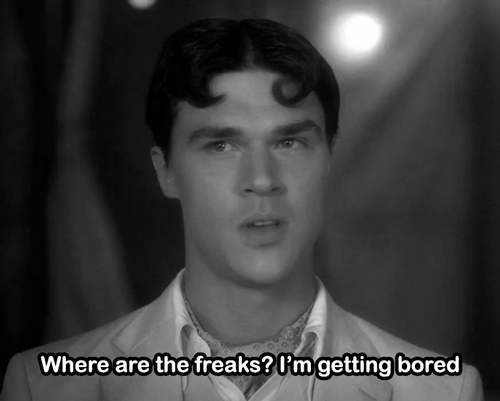 This story is about a girl named Rowan. She goes to college, and shares a french class with a guy named Adam. He is the lead singer in a well-known rock band Cliché…I mean The Last Ones To Know, and he has girls throwing themselves all over him. All except one girl. Right before the semester started, he met a girl he nicknamed "Peach" at one of his concerts. She was sexy, and was the only chick who he had never "closed" on that peaked his interest. She disappeared, and he still thinks about her, however when she shares the same class as him, and not wearing her roommate's club clothes with dramatic make up on, he is unable to recognize her.
He is failing French and needs it to graduate, so Rowan volunteers to be his tutor. The only free time that they could manage is if she tours with him for the weekend, and though she is hesitant, she does so any way. Thus begins a friendship that revolves around Rowan being super stupid, Adam being super oblivious, and Shawn being one of two redeemable characters in this story. Mostly because he recognizes her for who she really is. The other is Matt, because he isn't a whore and plays video games.
It wasn't until like 80% through this book that the story stopped repeating itself, and plot progressed. The long awaited moment finally came, the two finally get together, and it was pretty flat for me. As I would say…"the shake wasn't worth the bake" for me.