Pucked 
By: Helena Hunting
2 "Too Many Dick Refernces" Stars
Genre: Contemporary Romance; Sports
Cliffhanger: No.
Price: $4.99 for Kindle
Quick Thoughts: Annoyingly childish main characters and A LOT of dick nicknames.
I have the flu. It suck. I feel weak, dizzy, and my nose is simultaneously runny and congested. Life pretty much sucks at the moment but if I was to look on the bright side I would say, at least I have gotten to lay in bed for the past few days, reading books, watching Korean drama, and over dosing on DayQuil, cough drops, and chicken soup. It would have been quite a wonderful vacation away from my various obligations, projects, and child-rearing if I felt more like this:
And less like this:
With that being said, I was in the mood for something light and fun to read in hopes that it would make me feel a little better, or at the very least, uplift my current mood. I remember a friend recommending this book to me awhile back, but I hadn't gotten around to reading it. She sold me on it with the words hot guy, and hockey. I love a good sports romance, so I gave this otherwise unknown-to-me author a try and one-clicked it on my Kindle.
Pucked is about a woman named Violet. She was supposed to be snarky and bold (my favorite combination) but what I got instead from her was an obnoxiously annoying character who made too many food analogies during sex scenes.
It's not like he'll be able to fit more boob into his mouth. He spends a few minutes loving them like they're deluxe cheeseburgers after a night of binge drinking.

I don't know if it was me being sick and cranky, or if this book just wasn't working for me. I do have to admit I liked the part where she called her step-brother a yeti. It wasn't all that funny in hindsight, but as loopy as I am on flu medication, I should get my joy wherever I can. Especially when my head feels like a pan of jiffy pop on the stove.
The guy in this book is a pro-hockey captain, who is super famous, a legend on the ice by the name of Alex Waters. He was supposed to be the confident, man's man, but at times he just came across as an awkward teenager trying to get his first girlfriend. I'm really not going to waste my time on a summary in this review. There isn't anything in this book that is trailblazing-ly new or impressive for this genre, and while it did give me a few chuckles here and there, the humor was less hits and more misses.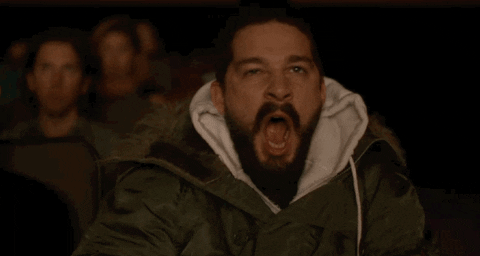 Again, maybe it was me.
However, what I do know is that she made WAY too many dick size references in this book. Violet was constantly commenting on how BIG his dick is. She also nicknames it a few times: Snuffie (After Snuffaluffagus because he is uncircumsized)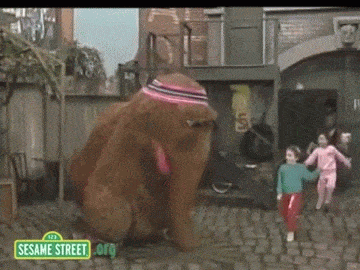 MC (abbreviation for Monster Cock), which makes me think more this:
and less this:
Wiener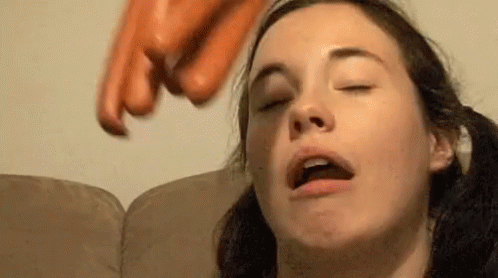 …I could go on but I rather get back to watching some more K-drama and trying to forget that I am miserable.
I'm sure this book will be awesome for some, but I just wasn't really feeling it. If you can find it at a library, have at it and tell me what you think, I may reread it once I'm well, and if I like it better I will revise this review. As it stands now though, not worth the $4.99 I paid for it, but I'll give it two stars because it made me laugh a few times with its absudity.