The Player
By: Kresley Cole
3 "I See What You Did There" Stars
Genre: Contemporary Romance
Cliffhanger: No, but part of a series.
Price: $4.99 for Kindle
Quick Thoughts: It needed Dmitri's POV
This book could have been EPIC. It had all the ingredients to make it so. A great writer, a sassy h, a tortured H, awesome plot, and interesting banter and dialogue between the characters. What it was missing though, was so glaringly obvious that I am sitting here scratching my head and felling…well…feeling a bit cheated.
The Player is missing the male's POV. While that isn't completely necessary, and I have read many books that do not have a dual POV and is still really good, this one desperately needed it. Dmitri was such a wonderfully complicated character that it seems almost a disservice not to have let the reader get to be inside his head, and while I understand the author's reason for abstaining (the twist at the end), this book read a little flat to me because of it.
This one is about the youngest Sevastyan brother Dmitri and a grifter named Victoria. You remember Dmitri from The Master, he was the one who was abused by Orloff when he was a little boy. After surviving that ordeal, he was left changed, he has a problem connecting with people and with intimacy. He spends most of his time working, a tech genius who has made billions of his inventions, patents and his company and he spends zero percent of his time socializing. Women flock to him due to his wealth, and good looks but he is known as the "Beast" for his rude, gruff rebuffs of their advances.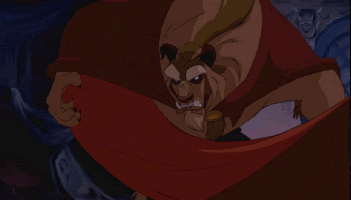 Victoria is one of a family of grifters, earning her nickname "Vice", she specializes in "pump-and-dump" stock scams to make money for the family, but due to some trouble they gotten into she found herself having to shift to being a "honey badger" in order to help make enough money to save her father's life. They scammed a woman with connections with a powerful criminal who put them on a deadline to payback what they took with interest, or he will kill her father. With only a few weeks lift until the deadline, they are coming up short, and the whole family is desperate to come up with the rest of the money, by any means.
When the wealthy Sevastyan brothers come to Sin City, they immediately try to work an angle to fleece them, but nothing seemed to be working until Dmitri spots Victoria, and shows interest in her. With her family's encouragement, she tries to pull off her first "milk cow" scam, only to have Dmitri up the ante and ask her to marry him. With her father's life at stake, she agrees and then finds herself torn between her loyalty to her family, and her attraction to Dmitri.
This was full of great moments, moments that were so heart-breakingly sad, and moments that had be frantically turning the pages for more, but it always felt like it was missing something. Instead of experiencing Dmitri's emotions and thoughts, we are "told" them through his conversations with Victoria, which didn't really work for me. There is a set-up for another book however with Jess as a main character or even Benji, which would be awesome. I can only hope theirs will be better!