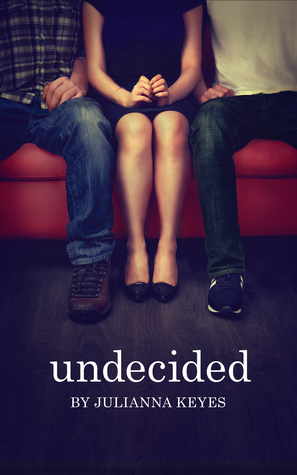 Undecided
By: Julianna Keyes
5 "Red Corset" Stars
Genre: NA Romance; College
Cliffhanger: No.
Price: $3.99 for Kindle
Quick Thoughts: Some things can't stay in the closet.
NA romances are a hit or miss for me. There are some out there that I really enjoy, and there are others that I just bored me to tears. Whether you like them or not, this genre is here to stay and it is one of my "go-to"s when I need something lighter to read.
Undecided  is one of those NA gems that had me hooked from it's very first chapter. It was a great blend of humor, interesting characters, drama, and plot, that had me unable to put it down.
It was written in the the first person, through the eyes of Nora. She is starting her sophomore year of college, trying to atone for the mistakes she made in her freshman year. In her attempt to break out of her shell she went from being a high school nobody to being a freshman party animal.
However, Nora took it from one extreme to another, and hit her rock bottom when she got arrested for public intoxication and indecent exposure. One night with her best friend, Marcela, they got drunk at a party (where she had sex with a frat guy named Kellan in a closet) and then went streaking down a main street with Marcela. She was caught by the police, but her friend wasn't, and because of it, she had to stay in town to do 300 hours of community service. She also had to do summer school to pull up her GPA because she failed most of her classes in her freshman year and was put on probation.
Wanting to change her ways, she dropped her friend, and was searching for a roommate that had similar interests.
The ad I answered looking for a "studious, responsible roommate" promised one in return.
She then went to the apartment, only for it to be answered by none other than party guy, Crosbie, best friend to the party GOD Kellan. Thinking she had the wrong address, she double checked the address, and that is when Kellan comes to the door and explains that he was indeed the "Matthew" that she had been corresponding with.
He wanted to buckle down and study as well. His partying and bed-hopping caused him to not perform well in track, and in his studies, so he wanted to do better this year. To accomplish this and keep him on track, he wanted to have a roommate with similar goals so he wouldn't be distracted.
Nora immediately has reservations, they had hooked-up at a party four months ago and thought it would be awkward to live with him. However, she realizes that he didn't even remember her!
He has no idea who I am. Sure, I was wearing a shiny red corset and a leather mini-skirt during our…interlude at the Alpha Sigma Phi frat party last spring, but I'm wearing a cardigan now, not a mask.

He just doesn't remember me.
Despite that, she was still going to decline his offer until he sweetens the deal for her. Free rent until January!
Her job at the local coffee shop called Beans, didn't pay a lot, so she took the bait and agreed to become his roommate.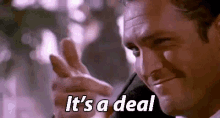 She was still nursing a bit of a crush with him, he was after all SUPER HOT, but it was after living with him, that she then got over it. They become friends, and by extension she started to spend more time with his best friend Crosbie, and she found herself becoming more and more attracted to him.
I LOVED Nora's character. Her insights had me laughing, and her way of thinking kept my interested. I liked seeing the world through her eyes, and loved how her relationship with Crosbie progressed. There was no insta-love. It seemed like a more natural progression of feelings between them. Friends-to-more than friends-to-relationship. I liked how they fit, they were good for each other and the author did a good job making Crosbie a cool character to read about and not just a two-dimensional "hot guy".
"They have open mic nights, right?" Crosbie asks, looking interested. "Like, for any type of talent?"

Kellan makes no effort to hide his eye roll. "Dude. No."

I'm expecting him to make a joke about his lap dance talent or something, so it's a total surprise when Crosbie says, "Do you ever have magicians perform?"

My eyebrows shoot up. "Magicians? Er, no, not that I've seen."

"Huh."

"No one has time for your tricks," Kellan mutters, clearly embarrassed for his friend. But Crosbie doesn't appear to care.

"Illusions," he says. "You don't have time for my illusions."
The conflict, the secret she was keeping about hooking up with Kellan, gave this story a believable conflict, and you just KNEW it was only a matter of time before it would be exposed.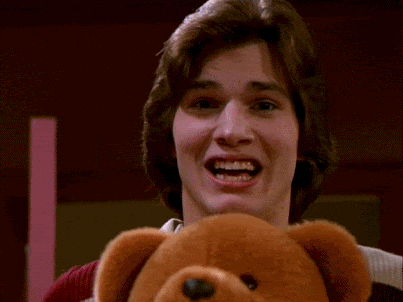 This one is definitely a keeper. If you are a fan of a light romantic read, Undecided is a good one to try. It won't disappoint!